Translate
Tupac Amaru Shakur, " I'm Loosing It...We MUST Unite!"
Wednesday, November 6, 2019
LeBron called them out for mistaking him as fellow baller.
from BET Networks https://ift.tt/2CgYVh1
via
Tuesday, November 5, 2019
Black Faith
Who are you?

-

Ever since I saw the first preview of the movie, Overcomer, I wanted to see it. I was ready. Pumped. The release month was etched in my mind. When the time...

3 years ago
Black Notes
RV tire blowout part 4 – final

-

Recap – We had a major tire blowout on I-75 in Florida on our way back to Georgia. I spent the night at Camping World's parking lot. Drove back to Georgia....

4 months ago

What We're Reading | 2021 Staff Favorites

-

2021 is coming to a close. We laughed, we cried, and we read through the chaos of living through another year of the pandemic. In honor of another amazing ...

1 year ago
Never let it be said that Insecure doesn't know how to carry a theme alllllll the way through. Even as the show prepares for its farewell...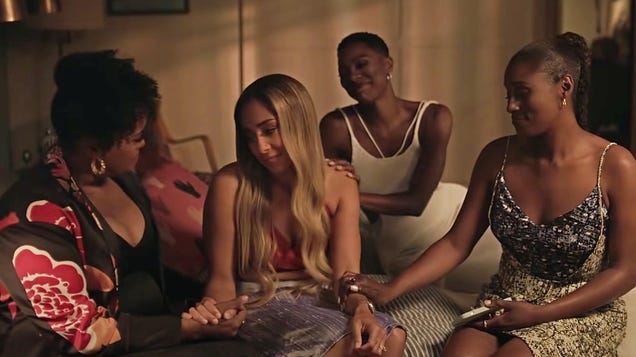 In a world where Black lesbians characters are both limited and limiting, Jerrie Johnson and her portrayal of tech–star Tye in Amazon Prim...

Most of the time when a comedian calls out a heckler or someone just being disruptive in the audience it leads to laugh, maybe some applaus...