Translate
Tupac Amaru Shakur, " I'm Loosing It...We MUST Unite!"
Saturday, August 31, 2019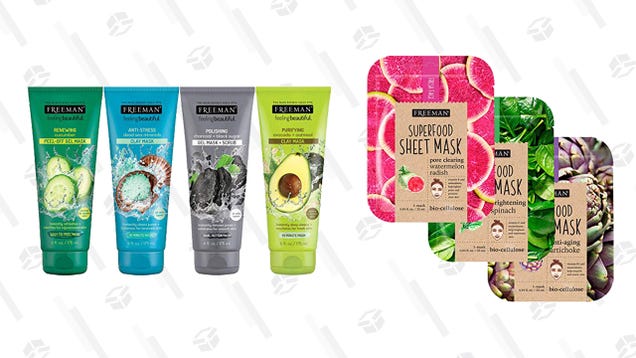 Freeman Face Mask Gold Box | Amazon
from The Root https://ift.tt/2PztbNs
via
Friday, August 30, 2019
In their prime, black banks across the country were a financial shelter for their customers.
Today, however, the number of black-owned banks is collapsing. That's causing some observers to question if the banks' days as economic engines helping
underserved
and distressed urban communities overcome issues like discrimination and redlining are numbered.
The most recent figure shows there are 22 black banks in America as of the first quarter of 2019, Federal Deposit Insurance Corp. reports. That number is down from a robust 48 in 2001.
"For the first African American banks, it was not only about serving as a source of credit for businesses and consumers, but also about providing training opportunities and jobs for African Americans, supporting economic development and, importantly, pride," stated Federal Reserve Bank of Kansas City President and CEO Esther George. "This book offers historical perspective on the role of—and the implications of the absence of—minority-owned depository institutions."
The book covers many topics including efforts to establish African American banks before the Civil War. It details America's first black bankers in the 1800s, their challenges, innovation, and resilience.
The book's title is inspired by Maggie Lena Walker, the nation's first black female bank president. She proclaimed, "Let us put our moneys together. Let us use our moneys; let us put our moneys out at usury among ourselves and reap the benefit ourselves. Let us have a bank that will take the nickels and turn them into dollars."
The Decline in Black Banks
But times have changed as blacks no longer use the banks like they did decades ago. The number of banks ranked among the nation's largest businesses by
Black Enterprise
has shifted strikingly. The
2009 BE Banks list
included 25 banks, compared to 15 on the 2019 list. Black-owned banks no longer listed include Seaway Bank and Trust Co. and Highland Community Bank both of Chicago, Legacy Bank, and North Milwaukee State Bank, both of Milwaukee.
Others not on the 2019 list: Capital City Bank & Trust Co. of Atlanta, Independence Federal Savings Bank of Washington. D.C., South Carolina Community Bank of Columbia, South Carolina, First Tuskegee Bank of Tuskegee, Alabama, and Advance Bank of Baltimore.
Over the years, some were ordered to shut down. Take Seaway Bank and Trust, once Chicago's largest black bank. It was forced to close by regulators in 2017 after taking over Legacy Bank of Milwaukee after that bank failed as well in 2011.
The declining number of black banks was a motivation for the Let Us Put Our Money Together: The Founding of America's First Black Bank, written by Timothy Todd, an executive writer with the Federal Reserve Bank of Kansas City.
Todd says developments in the area of black banks have been particularly disconcerting with the number of institutions declining by more than half since 2001."When you add to this the number of households that are unbanked or underbanked, it really puts a spotlight on questions about the ability of individuals and families to borrow money on fair and appropriate terms for things like financing an education, establishing a business, or buying a home," he said via email.
Working to Save Our Institutions
The promising news is actions are underway to aid black banks. U.S. Rep. Bobby Rush, D-Illinois, has introduced the Rescue Act for Black and Community Banks. The bill—initiated in January 2019—aims to bring regulatory relief for black banks from Congress, boost wealth-building for black consumers and businesses, and help save black banks from failing.
One group, Bank Black USA, launched a movement requesting that Americans deposit $500 million into black-owned banks by Martin Luther King Jr. Day 2018. Some $50 million was deposited into blank banks in a six-month period, according to the FDIC.
Support might very well be necessary as the business landscape is rugged for black-owned banks. Here's a stunning statistic: Seven of the 10 largest black-owned banks on the 2019 BE Banks list had lower assets for 2018 than for 2017.
Still, observers say, black banks are still essential as they can serve as an alternative to high-priced options such as payday lenders and check-cashing stores blacks often rely on. And blacks are still more likely to be denied a home loan or small business loan from mainstream banks than whites.
William Michael Cunningham, an economist and banking expert, says it's interesting that the Fed would write a book on black banks given their responsibility under federal law from over two decades ago to save minority banks in the face of the current decline.
Cunningham says Congress enacted the Financial Institutions Reform, Recovery, and Enforcement Act of 1989 (FIRREA) under Section 308. Among its goals, the law called for preserving the number of minority depository institutions and offering technical help to prevent insolvency of institutions. He said the law also was geared to promote and encourage the creation of new minority depository institutions. "An objective review of recent performance based on 308's standards would lead to the conclusion that the Fed has failed to preserve the number of black-owned depository institutions."


Furthermore, Cunningham contends black-owned banks today are too small and weak to make a measurable difference in the black community. He claims Boston-based OneUnited Bank, No. 1 on the BE Banks list with assets of around $656 million, is much smaller than banks serving other racial groups. He pointed to Asian-owned East-West Bank based in Pasadena, California, with assets of nearly $40 billion as an example. And, of course, America's largest bank, New York-based JPMorgan Chase, which caters to multiple races, has assets exceeding $2.7 trillion.
Cunningham says the "black bank" simply is not in the same league.
"Banking regulators have a policy of keeping black banks small and of keeping new black entrants out," Cunningham says "Without assets and scale, black banks are limited in the amount of lending they can do. No lending means no significant economic development. They are useless in this regard, except as window dressing."
So who should be leading the charge to help these banks survive? Perhaps the Fed or other sources? Todd says despite efforts on multiple fronts, this is an area where meaningful progress has been hard to come by, although there have been some successes.
"I think the stories of many of the earliest bankers are inspirational and I hope others will find them to be as well," he says. "I hope that this advances the discussion about the important role that banks play in serving their communities, which is perhaps different than how many might think about banking."
from Black Enterprise https://ift.tt/2zypYCV
via
Thursday, August 29, 2019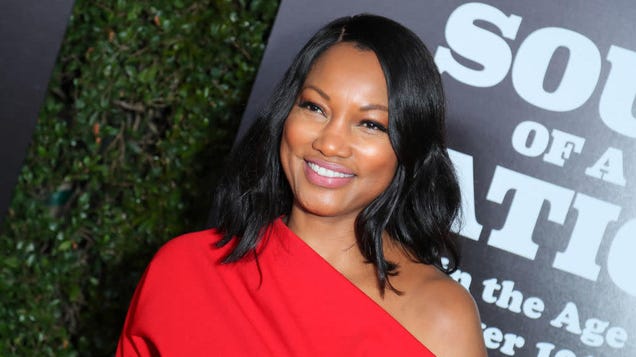 Looks like The Real Housewives of Beverly Hills is getting Fancy — for real.

from The Root https://ift.tt/2NHsejp
via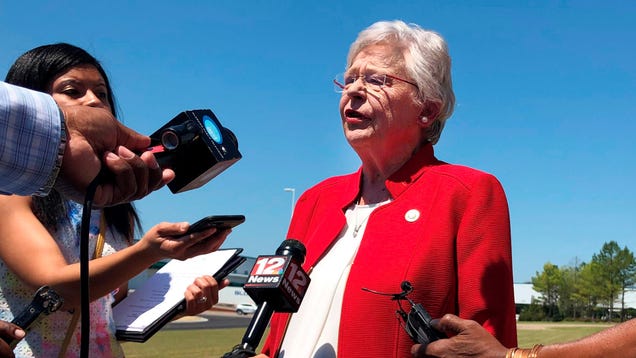 Months after saying she didn't know nothing about her sorority's college yearbook page showing women in blackface, Alabama Gov. Kay Ivey on Thursday issued an apology about having worn blackface herself in a separate incident as an undergraduate at Auburn University.

from The Root https://ift.tt/2PxSIGC
via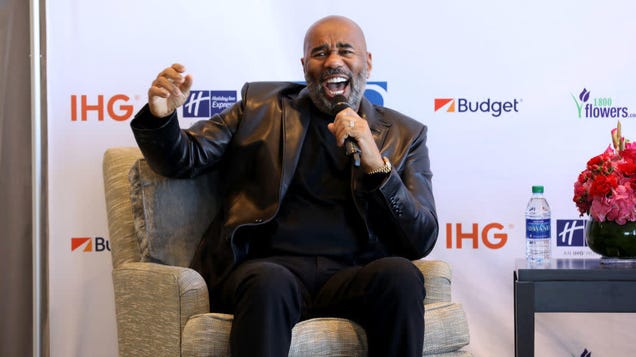 Steve Harvey has landed a major deal to bring his popular Family Feud to Africa.
from The Root https://ift.tt/2ZEzFup
via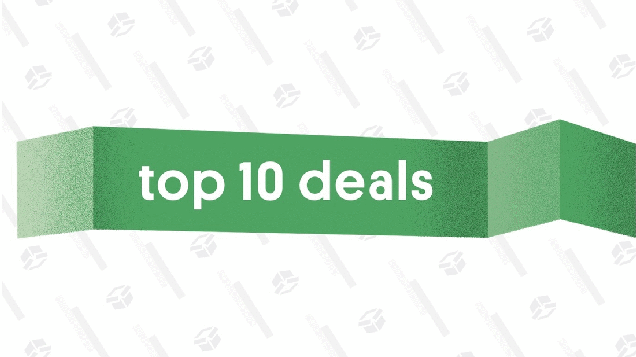 We see a lot of deals around the web over on Kinja Deals, but these were our ten favorites today.
from The Root https://ift.tt/2L2Vtvw
via
A sea of black men—and the women who love them—touched down at the JW Turnberry Miami Resort and Spa on Wednesday in high anticipation for Black Men XCEL, an annual four-day gathering that recognizes and empowers men of color. Each year, the summit, which is sponsored by FedEx, enriches black men with thought-provoking workshops, star-powered panels, and professional development sessions, along with a variety of social and leisure activities.
Black Men XCEL: Day 1
After checking in, attendees arrived at registration where they received badges and swag bags filled with goodies. Later that evening, they mixed and mingled at a warm welcome reception in their finest red-carpet attire. Their enthusiasm continued at the third annual Black Men XCEL Awards, which pay tribute to innovators, trailblazers, and game-changers who have risen to astonishing heights in their respective fields, sponsored by AT&T. This year's honorees include civil rights icon Rev. Jesse Jackson, legendary soul singer Eddie Levert, National Urban League President Marc Morial, and NFL Hall of Famer and groundbreaking entrepreneur Jerome Bettis.
Emmy Award-winning broadcaster Ed Gordon opened the ceremony reflecting on the impact of The New York Times' 1619 Project, which takes a deep dive into the history and legacy of American slavery.
"In 1619—four hundred years ago this month—20 Africans landed in Port Comfort, Virginia, brought here in chains and traded for food," said Gordon, the master of ceremonies. "That moment would begin the journey of a people, our people, in America across four centuries marked by close to 250 years of slavery and followed by decades of legal segregation [and] discrimination," he said. "Our journey, however, is not about being victims. It is about perseverance, self-determination, triumph, pride, succeeding against insurmountable odds."
BLACK ENTERPRISE President and CEO Earl "Butch" Graves Jr. also gave opening remarks, paying homage to the legacy of BLACK ENTERPRISE as the premier publication spotlighting professional black men in business.
"For nearly five decades, Black Enterprise has been the only media outlet that has intentionally, consistently, and unapologetically shared with the world in our magazine and on our website and social media platforms the contributions of black men as corporate executives, Wall Street financiers, doctors, attorneys, engineers, and, of course, entrepreneurs." Graves also described Black Men XCEL as a franchise that serves to further the legacy of his father, Earl Graves Sr., who launched the print magazine in 1970.
Shortly thereafter, Corey Anthony, senior vice president, Human Resources and chief diversity officer at AT&T, delighted the audience with a story of how Levert, the lead singer of The O'Jays, impacted his life and, ultimately, helped his marriage.
Tony Waller, senior director, Corporate Affairs Constituent Relations for Walmart, then presented the first award of the night. While accepting his award, Morial expressed the urge to "bust the myth" of black men fostered by stereotypes and negative imagery.
After Bettis and Levert received their respective honors, activist Jonathan Jackson accepted the award on behalf of his father, Rev. Jackson, sharing powerful words of inspiration.
The celebration of black men will continue until Sunday with golf tournaments, luxurious spa experiences, a Mars vs. Venus trivia competition, and live comedy, and concert performances. You can follow along on Twitter and Instagram with the hashtag #BMXCEL.
from Black Enterprise https://ift.tt/2MKf5qd
via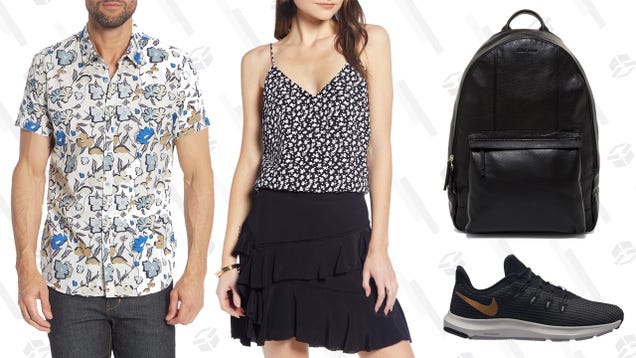 Clear the Rack | Nordstrom Rack

from The Root https://ift.tt/32KWm2N
via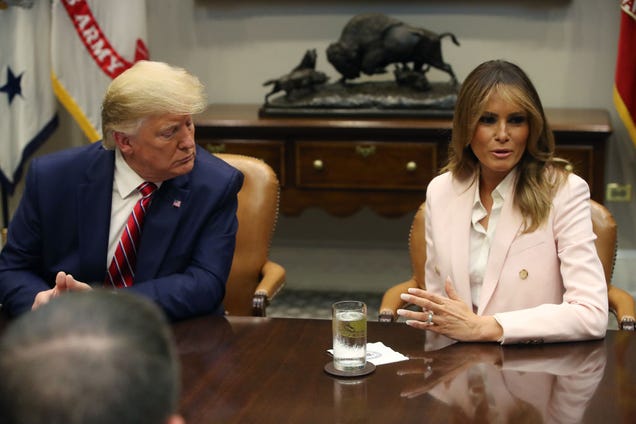 If we were going to encapsulate the president's presidency in one moment, it would be a split screen of him placing his McDonald's order on one side and him admitting to grabbing unsuspecting women by their genitalia on the other.

from The Root https://ift.tt/2zsYJtl
via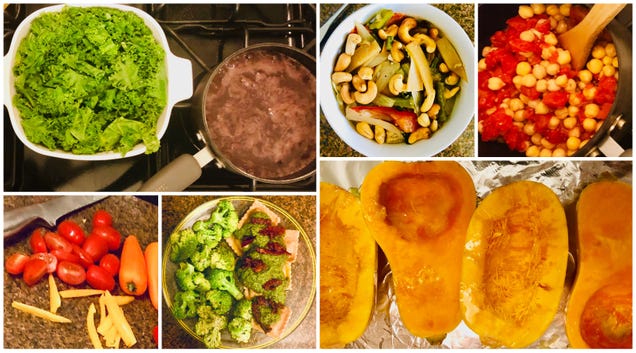 You know, I saw this whole thing going differently in my mind. I had visions of puttering around my kitchen every weekend, spatula in hand, hair wrapped and apron around my waist, whipping up savory vegan dishes the way I have many a Sunday roast chicken dinner or Thanksgiving feast, and turning out plates and bowls…
from The Root https://ift.tt/2PoB48j
via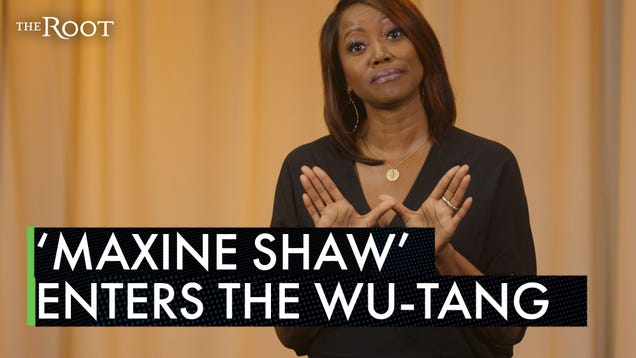 Erika Alexander will forever be a staple in black television and is still on top of her game. You may know her best as Maxine Shaw from Living Single or Cousin Pam from The Cosby Show but now she's starring as a young RZA's mother in Hulu's Wu-Tang: An American Saga.

from The Root https://ift.tt/2ZmQnms
via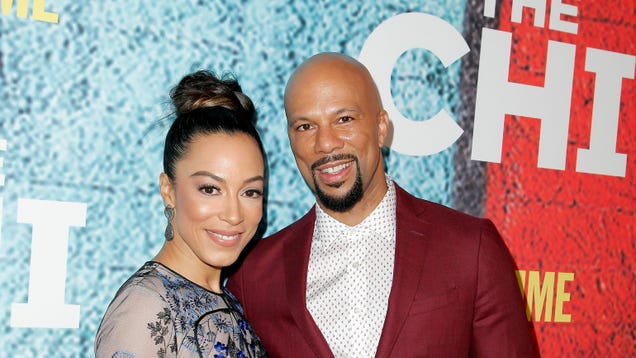 It looks like love is in the socially conscious air as Common and Angela Rye are back together!
from The Root https://ift.tt/32bu401
via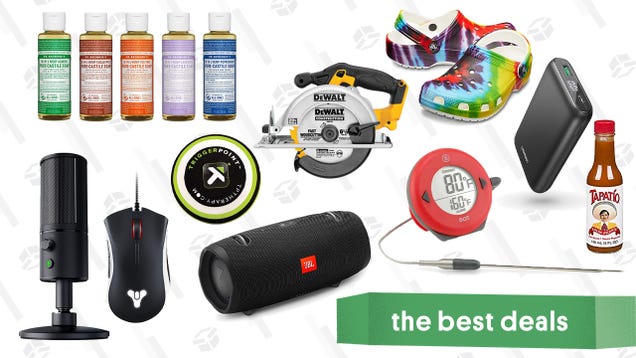 An Emirates flight sale, discounted Baggu bags, PC Gold Box, and a Dr. Bronner's Sampler lead off Thursday's best deals from around the web.
from The Root https://ift.tt/2Ugf2ne
via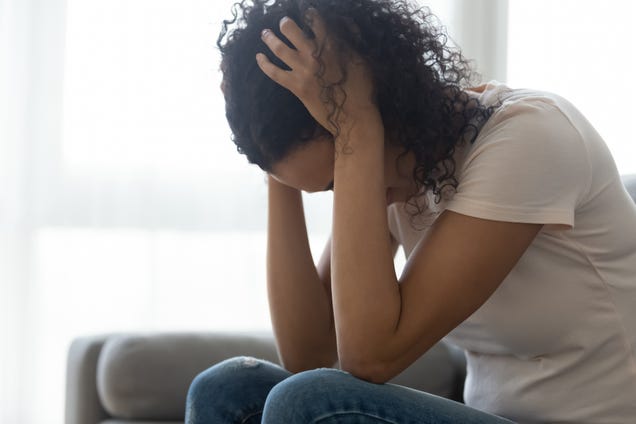 The Facebook post read, "MISSING: Téa B. Choates, Last seen Tuesday 8/6 in Lithonia Ga area." The social media plea came from Choates's mother, Ebony King. The 19-year-old was last seen by her fiance, Aldeyshaun Locklear. Seven days later, Choates's body was recovered from a wooded area on the outskirts of Atlanta, …
from The Root https://ift.tt/30LdyUa
via
Brandon Laster is a successful franchise owner now, but to get there he's had to overcome obstacles most people will never experience.
Laster grew up in Chicago and had a father that most would consider a role model when it comes to entrepreneurship. Benjamin Laster had owned a Checkers Hamburger franchise since the early 1990s, as well as a Popeye's Chicken and a McDonald's. Brandon was no stranger to business ownership, however. While his father's Popeye's Chicken location was in Chicago, his office of operations was headquartered in Washington, DC. This meant that while Laster knew his father was a successful fast food franchise owner, he wasn't exposed to the day-to-day operations of the businesses. Laster is the first to admit that as a young man, he had a bit of a "know it all" attitude and while he was given the opportunity to work in his father's Popeye's, he felt he should be running the place—overnight. His father did not agree.
With that, Laster decided to strike out on his own and go into club promotions. He failed miserably. He paid out more money than he had, with more cancellations than bookings. He spent much of his time looking for ways to get rich quick. Those short cuts and bad decisions eventually led him to an eight-year sentence in Leavenworth Federal Prison. While there, Laster had a lot of time to think and plan. When he realized he had about a year and a half left on his sentence, it was time to get serious about life after prison.
Opportunity After Incarceration
His father had sold the Popeye's location in Chicago, and Laster had no intentions of moving to D.C. to work in the Checkers store. That's when Laster came up with idea to write letters to some of the top CEOs in the country. "I felt it was a waste of time to go the normal route and write to human resources or hiring managers. Those resources had no reason to take a chance on me," he shares. "I also knew that if the person at the top was willing to take a chance on me, they probably would be willing to mentor me to help ensure my success and protect their reputation." Despite the negativity he received from both prison staff and fellow inmates, Laster knew he had nothing to lose.
As a result, Laster received job offers from over 15 major companies, including Nike, Starbucks, Walgreens, U.S. Foods, and Granger. But it was an offer from Pat Swisher, a lifelong entrepreneur who started Swisher Hygiene in 1983 and was a pioneer in franchised hygiene services for commercial restrooms, that Laster could not turn down. Laster chose to contact Swisher because they had something in common—being a convicted felon. In 2002, Swisher served 18 months for tax evasion related to his personal finances, after he had shepherded Swisher Hygiene into operations in 23 countries, serving more than 100,000 clients and with annual revenue of $22 million from his 140 units.
"Pat didn't just offer me a job, he offered me a career," Laster says. "Having been where I was, he knew I was more than my 'record.' He told me that as long as I was willing to work hard, he welcomed me to his team."
Upon his release in May 2018, Laster became a Territory Sales Representative in Chicago, working for Ruben Reyes, franchise owner of Enviro-Master Services, which Swisher founded in 2009. Like Swisher Hygiene, Enviro-Master specializes in franchised hygiene services for commercial restrooms.
From Sales Star to Franchise Owner
"I couldn't let Pat down, so my only goal was to kill it in sales," Laster says. "I didn't even realize the impact I was making on the business, until they told me I had brought in $300,000 in sales in my first year." After that first year, Reyes approached Laster about becoming his partner. Brandon didn't have the resources to make that happen, so he turned to his father. After seeing his son's outstanding performance and the impressive revenues, he was ready to invest.
Reyes, Laster, and his father are now partners in the business. They have contracted with 131 new customers since Laster started with the business—resulting in $1.9 million in sales. In the next two to three years, their goal is to do $5 million in sales. "We believe the market is still hugely untapped," Laster says. "We have 615 customers in Chicago, which may seem like a lot, but hundreds more [are] possible."
But Laster isn't just about making money as a franchise owner. Because of his prison experience and the opportunity Swisher provided for him, Laster is compelled to pay it forward. "When I'm out signing on new customers, I take the opportunity to speak with owners about hiring guys like me. As a result, I've been able to get jobs for four men getting out of prison."
So, what advice does Laster have for aspiring entrepreneurs that are allowing fear to stop them from achieving their goals? "You are your biggest asset, but you have to believe that. You almost have to make yourself 'rejection proof,' meaning, don't let the no's discourage you. No's are a part of life. If you can't get past the no's you should question if this is the right decision in the first place."
from Black Enterprise https://ift.tt/2L6a0Xj
via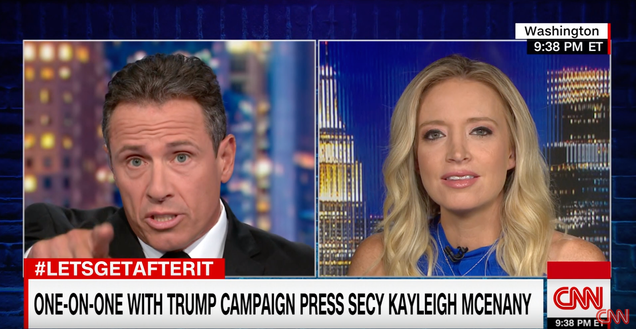 CNN host Chris Cuomo once threatened to throw a guy down a flight of stairs for calling him "Fredo." And by once, I mean earlier this month.

from The Root https://ift.tt/2zwrGEY
via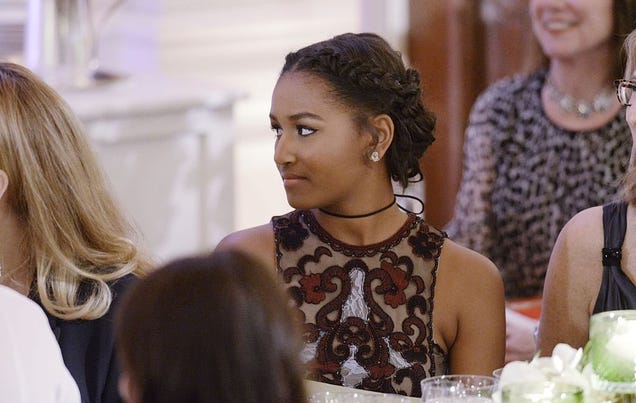 Forever President Obama's youngest daughter, Sasha, one-half of the greatest, most distinguished pair of children to ever play hide-and-seek in the White House, is reportedly ready to head off to college in Michigan.

from The Root https://ift.tt/2Ug5Bnv
via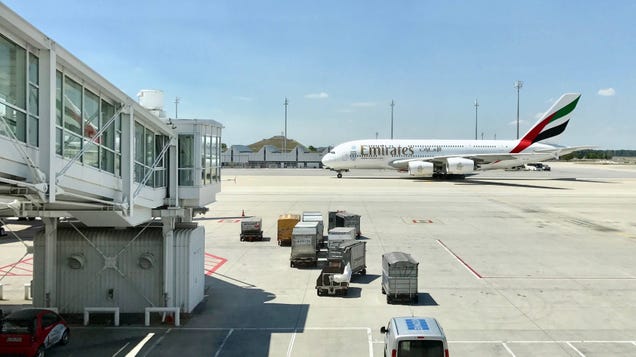 Go take a look at your international travel bucket list, because there's a pretty good chance one of those destinations is included in Emirates' big International Sale.

from The Root https://ift.tt/314S3NM
via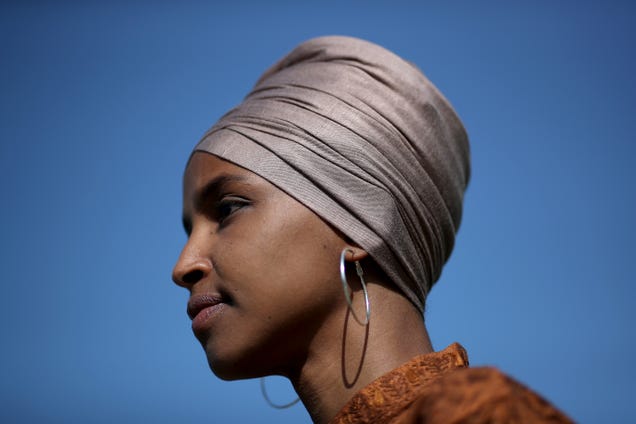 Dogged by death threats and public attacks, Minnesota Congresswoman Ilhan Omar revealed in a chilling Twitter post on Wednesday why she requires a security detail.
from The Root https://ift.tt/2L1Uqfc
via
In the sea of 2020 Democratic presidential candidates fighting to differentiate themselves, several candidates have zeroed in on policies addressing the racial wealth gap as key campaign promises. Proposed solutions run the gamut, with candidates touting baby bonds, backing direct reparations for African descendants of slaves, and indirect assistance to small business owners of color.
One long-shot tech entrepreneur has even promised a $1,000 "freedom dividend" to every American, often citing Martin Luther King Jr. on the stump as his source of policy inspiration. Voters are paying attention: More people Googled the phrase "racial wealth gap" in the previous 12 months than in any year prior. And many of those casually researching the racial wealth gap for the first time would likely find mounting evidence of a crisis that requires our immediate attention.
The wealth gap is everywhere. Activists, academics, journalists, and well-meaning pundits have raised the issue through both polite conversation and silent protest. But like the familiar wail of a car alarm in a city center, it is mostly ignored by those with the ability to drive legislative action. The most recent piece of legislation to even acknowledge the wealth gap was the Community Reinvestment Act of 1977. And, of course, like any tragedy or injustice that consistently assaults our consciousness, we risk becoming numb to the horror these numbers represent.
But a significant part of the problem is how we frame the issue itself, as the phrase "wealth gap" doesn't inspire action. A gap is an empty space. A break between two things. The absence of a thing. It is simultaneously nothing and something. We don't fear gaps. We mind gaps. And this is the difficulty in speaking about the wealth gap.
Most importantly, the phrase "wealth gap" does not inspire shame. It does not communicate what Martin Luther King described as "the fierce urgency of now." It does not capture the violence that poverty inflicts on those molested by its seemingly unending grope. And we can't wait 228 years to undo the entrenched systematic oppression of people of color so ensconced in the American Dream. So, let's call it what it is—the Pustulant Cavity of Economic Apartheid.
Now if reading or saying that fills you with disgust; that is the point. This framing effect is meant to jolt enablers or silent witnesses to economic oppression into action.
Despite what some in the public eye would have you believe, we know that we have not "solved" racism, and white supremacy is not a hoax. We know that white families hold 10 times the amount of wealth as black families, with $171,000 and $17,000 holding steady as the most cited and reliable figures for white and black family wealth respectively. We know that the accumulated wealth of the average black American descendant of a slave has not yet reached the average cost of a slave at the time the emancipation proclamation was signed.
More than 150 years later, we are still working to buy our freedom.
But for many, this will be new knowledge. A 2017 study published in the Proceedings of the National Academy of Sciences found that most white Americans severely underestimated the country's level of racial inequality, pegging black wealth at 80% of white wealth when it's closer to a paltry 7%.
The gap in both wealth and income between black and white Americans has daunting durability. In 1994, median black household income (by far the most significant contributor to the wealth gap) lagged white household income by about $26,000. At that time, the phrase "racial wealth gap" was not a part of public discourse around economic inequality between the races. My own quick desktop analysis of 2,636 articles from Dow Jones international news database, Factiva, found no published usage of the phrase "racial wealth gap" in any major publications that year.
By 2014, the median household income gap between blacks and whites had grown to roughly $28,000, with this growth occurring alongside a massive increase in print and digital media attention to the racial wealth gap, as so named.
Skilled communications practitioners understand the importance of being able to re-frame issues. To adequately communicate the damage man is inflicting on our environment, we have moved from discussions of "global warming" to "global heating," and from "climate change" to the "climate emergency." Republican operatives famously adopted the phrase "death tax" when describing taxes on inheritances. Unsurprisingly, focus group data showed more public opposition to a "death tax" than technically correct "estate taxes." No issue screams more for this treatment more than the Pustulant Cavity of Economic Apartheid.
Like the climate emergency, a person's inability to achieve financial security is not a passive thing. Economic disparities manifest themselves in poorer mental and physical health outcomes and typically reduce the life expectancy of those on the lower end of the economic spectrum. A 2016 study out of MIT showed the wealthiest 1% of men in the United States live an average of 14.6 years longer than the poorest 1% of men. With 36% of U.S. citizens living in poverty being either black or Hispanic, the still Pustulant Cavity of Economic Apartheid is killing us.
Much in the way The Guardian changed and communicated the new language it was using around the climate crisis, more editorial boards should adapt their editorial and style guides to suit the gravity of the racial wealth gap crisis.
Words matter. The fourth estate must embrace their role in determining the nomenclature that so often impacts policy. And if my chosen label strikes you as a little too on the nose, feel free to replace it with one of your own. As long as your choice reflects the true nature of the fight ahead. This fight requires each of us to stand up and correct names diluted by niceties when so many lives are at stake.
This is more than a gap. Call it by its name.
---
The ideas and opinions expressed in this article are solely those of the author's and not necessarily the opinion of Black Enterprise.
from Black Enterprise https://ift.tt/2Lf8UY7
via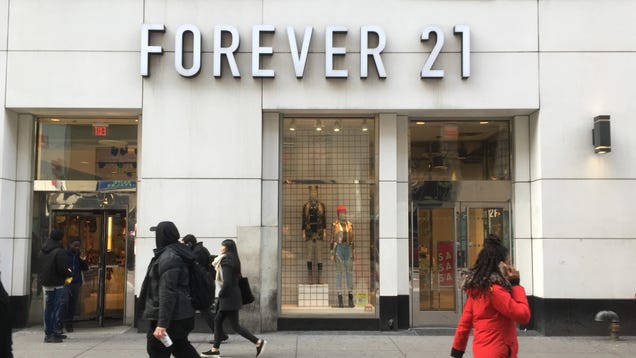 I have a justifiable dread about the state of retail stores in America, perhaps spurred on by the abandoned mall of my youth, a one-time mecca of teenage frisson overgrown with weeds and decay before finally being demolished. One of the inevitable caveats of Al Gore's internet has been the demise of the…
from The Root https://ift.tt/344pZwB
via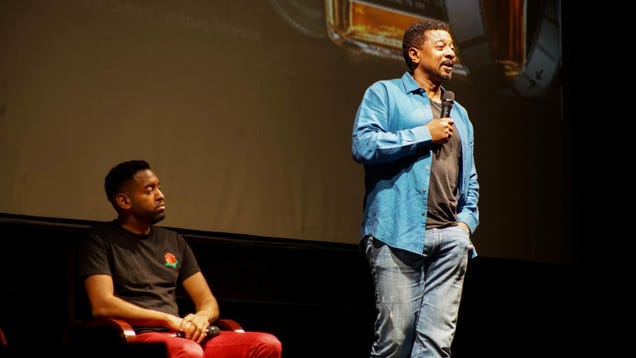 Hollywood Shuffle, The Meteor Man, The Five Heartbeats, B*A*P*S, The Parent 'Hood, Jackie's Back!, Holiday Heart and beyond—you know a Robert Townsend project when you see it. A tenacious and prolific writer, director, actor and producer, Townsend's work is cemented in film and television history.

from The Root https://ift.tt/34e1w8f
via
Black Faith
Who are you?

-

Ever since I saw the first preview of the movie, Overcomer, I wanted to see it. I was ready. Pumped. The release month was etched in my mind. When the time...

3 years ago
Black Notes
RV tire blowout part 4 – final

-

Recap – We had a major tire blowout on I-75 in Florida on our way back to Georgia. I spent the night at Camping World's parking lot. Drove back to Georgia....

8 months ago

What We're Reading | 2021 Staff Favorites

-

2021 is coming to a close. We laughed, we cried, and we read through the chaos of living through another year of the pandemic. In honor of another amazing ...

1 year ago
Every beat, rhythm, and melody tells a story - a story of people, places, and history. This tale is particularly resonant in Latin America, ...
Most of the time when a comedian calls out a heckler or someone just being disruptive in the audience it leads to laugh, maybe some applaus...

In a world where Black lesbians characters are both limited and limiting, Jerrie Johnson and her portrayal of tech–star Tye in Amazon Prim...