Translate
Tupac Amaru Shakur, " I'm Loosing It...We MUST Unite!"
Saturday, November 30, 2019
Media mogul and Co-Founder of Black Entertainment Television (BET), Robert Johnson gave an exclusive interview to CNBC this week and didn't hold his words in discussing the presidential election and his predictions of the outcome.
"I think the president has always been in a position where it's his to lose based on his bringing a sort of disruptive force into what would be called political norms," says Johnson, who founded RLJ Companies business network, told CNBC's Hadley Gamble.
— BET Founder Bob Johnson wants Black folks to give Trump credit for what he's allegedly done for the culture
Johnson further explains in the sit-down interview that Trump "brings his style" to the way he handles governmental issues. "That's something that the president's supporters like and the reason why they voted for him and will do so again next year," added Johnson.
Believing that Trump has the enact ability to "dominate the news cycle" is what allows him to hold an advantage over the Democrats that plan to run against him. Often moving in a reactionary form, Democrats are often agitated over something that the president says or tweets, often taking them off their game. In addition, Johnson believes that "none of the Democratic presidential candidates appear to be "enough in the center" where most voters are, particularly African-American voters."
— AMC Networks to acquire majority control of Robert Johnson's streaming company for $60 million
You might recall, in September, Johnson went on another CNBC show expressing support for Donald Trump, saying "There used to be an old saying, that 'When White America catches a cold, African-Americans get pneumonia,'" he explained in the interview. "It's going the opposite way now. White unemployment is going down, [and] African-American unemployment is going down. That's a plus-plus that you can't argue with."
"I give the president credit for doing positive things; when I see a president doing positive things, particularly for African Americans," added Johnson.
Even with the recorded previous praise for Donald Trump; Johnson continues to describe himself as a longtime Democrat who has always been a man that speaks his mind no matter the outcome.
The post Media mogul, Bob Johnson offers advice to the Democrats appeared first on theGrio.
from theGrio https://ift.tt/2La5AOF
Friday, November 29, 2019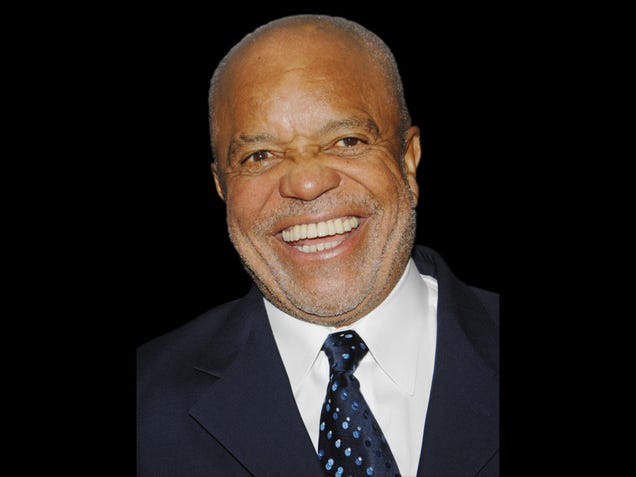 Berry Gordy's name will forever be remembered.
from The Root https://ift.tt/2R2MkGE
Singer Summer Walker made a huge splash in the music industry this year with her debut album Over It, but it seems that fans have not been happy with her in-person appearances, including her concerts.
Toronto fans claim that Walker's highly anticipated Monday night concert was a nightmare as she had been more than three hours late. According to Billboard, angry fans took to social media citing how they braved the frigid Toronto temps while seeing Walker post photos hanging out with Drake and London On Da Track earlier in the night.
View this post on Instagram

A post shared by Summer Walker (@summerwalker) on

Billboard also reported that when Walker finally came on stage, she performed for under an hour at the further disappointment of waiting fans.
— Summer Walker drops highly anticipated debut album 'Over It'
"Summer Walker is really on a field trip while her fans in Toronto are getting hypothermia. You hate to see it," one Twitter user wrote.
Summer Walker is really on a field trip while her fans in Toronto are getting hypothermia. You hate to see it 😭😭😭 pic.twitter.com/CGTu0HwT8O

— J (@SAsumptions) November 26, 2019
Another user took a screenshot of what looked like Walker's Instagram stories and said, "The fact that summer walker had the audacity to post too is what's sending me…talkin bout 'I love Toronto.'"
The fact that summer walker had the audacity to post too is what's sending me 😭😭😭😭😭 talkin bout "I love Toronto" pic.twitter.com/F2DPDob8Jk

— Alaa™️ (@ga1aaxy) November 26, 2019
Someone else tweeted, "Summer Walker is corny. Mental health and social anxiety is one thing but having your fans wait in the cold while you stroll around Toronto & posting it is wild unprofessional."
Summer Walker is corny. Mental health and social anxiety is one thing but having your fans wait in the cold while you stroll around Toronto & posting it is wild unprofessional

— Jelecia (@WhyUMadThough) November 26, 2019
There was so much outrage that Walker decided she had to defend herself. The singer took to Instagram Live on Tuesday to explain what happened:
"Y'all don't even know what goes on behind-the-scenes. I had to fire my sound team twice," she said. "I couldn't find my passport and birth certificate. I had to be up at 5 a.m. to go to two different offices to get a new passport and birth certificate. By the time I got to Toronto, all I had time to do was check-in, wash my a–, and get to the venue. I didn't even know I was motherf—–g late."
"I go on stage when I'm told to go on stage," she continued. "Drake told me he was going to come to my show, and I told him not to come because I suck. He comes — very grateful and nice man. He's extremely sweet. The thing is, we only spoke for two minutes. Him, Meek, and some other n—s walked in. We say hello and take a picture. We probably exchanged about two sentences and then they said, 'Summer, it's time to go on stage.' I did what I was supposed to do. If I had known motherfuckers were waiting for four hours, I would've apologized."
Toronto police arrest man who threw buckets of poop on people
This is not the first time Walker had to defend herself when it came to fan outrage. She recently revealed that she suffers from social anxiety, which caused her to cancel two dozen tour dates. Though some fans found her mental health struggles relatable, there were many others that wondered why she would choose to be famous in the first place, according to ESSENCE, one of the critics was none other than Wendy Williams.
"I can't even accept an award in peace," Walker on Instagram Live. "You see how I spoke…I was scared. Everyone else gave a long ass speech. I didn't because I have social anxiety. "I just want to let y'all know—not me b-tch because I'm living a great life—but this is how people commit suicide. When people tell you what's literally going on with them and then people still continue to bully them."
The post Singing sensation, Summer Walker is in hot water over Toronto show appeared first on theGrio.
from theGrio https://ift.tt/2L64ROy
Just months after celebrating her 114th birthday, Harlem resident, Alelia Murphy has passed away.
Murphy's granddaughter Nefer Nekhet confirmed that her grandmother died on Saturday. The health care workers union, 1199SEIU, for which Nekhet is a member, released a statement on Wednesday announcing Murphy's passing.
"It is with great sadness that we share news of the passing of Mrs. Alelia Murphy," the statement read."Mrs. Murphy was the oldest living American, having celebrated her 114th birthday in July, surrounded by her family, friends, community leaders, and members of our
AFRAM Caucus.
"
According to
CNN
, Murphy, who was born in North Carolina in 1905, moved to Manhattan at the peak of the
Harlem Renaissance
and her involvement with community organizations, and her church over the years made her a local icon. After being widowed in 1953, she continued to support her children as a seamstress.
In July, her 114th birthday celebration in the Harlem neighborhood she had lived in since 1926 made national headlines as she was named the oldest living American. Murphy was surrounded by friends, family and the community that loved her dearly. July 6 had also been declared "Alelia Murphy Appreciation Day."
During the ceremony, New York state Sen. Brian Benjamin dubbed Murphy a "Harlem landmark.
"She is the glue that holds this family together," Nekhet said of her grandmother at the time.
Though Murphy did not speak at the ceremony, she did have family reveal that she believed she had reached her major milestone because of God and "being a good person."
According to CNN,
Hester Ford
of North Carolina, who also was born in 1905, now holds the title of the oldest living American.
Happy birthday Hester Ford! 🎂 The Charlottean turns 113 today and she may be the oldest living person in the U.S. https://t.co/Gie7wa5OcR pic.twitter.com/7oBViksRMb

— The Charlotte Observer (@theobserver) August 15, 2018
As of Friday afternoon, it is not clear if officials have determined Murphy's cause of death.
We send out sincerest condolences to Murphy's family.
The post The oldest living American, Alelia Murphy, dead at 114 appeared first on theGrio.
from theGrio https://ift.tt/2r0WAV8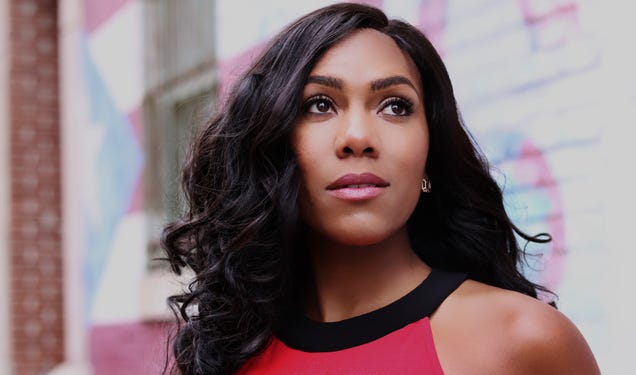 Amid the surrealist sets, majestic costumes, soaring voices and intricate harmonies of the Met Opera's current revival of Philip Glass' Akhnaten, based on the 17-year reign of the revolutionary 18th Dynasty Egyptian king, one of the most striking elements is that of his famed queen, Nefertiti.
from The Root https://ift.tt/33tsyqx
The highly-anticipated episode of Red Table Talk with rapper T.I. had his wife Tiny by his side, was expected to address the controversy surrounding comments about the "Top Back" rapper's daughter. Part two of the episode will be just as dramatic as part one, as the couple addressed life after T.I. returned home from prison.
In clips posted to the Red Table Talk Facebook page, T.I. and Tiny are seen in a second part of their now infamous "hymen gate" episode taking on the topic of how their relationship dynamics changed after the Atlanta rapper came home from prison. It is no secret that both artists have had their run-ins with the law. According to People, in October 2007, T.I. was arrested before the BET Hip Hop Awards in Atlanta Georgia and charged with two felonies: possession of three unregistered machine guns and silencers and possession of firearms by a convicted felon.
— 'Games People Play' renewed for second season at BET
He was sentenced to one year and a day in prison. He reported to prison in May 2009 but was released seven months later. Then in 2010, both T.I. and Tiny was arrested on drug charges, which led to his 11-month sentence, which he served from Nov. 2010 until Aug. 2011.
"When I went to prison I guess she felt like, 'Well now I have to figure out what I'm going to do. Because I don't have you here to continue the protocols and practices that we established in the fundamental stages of this relationship.'" He said. "So when I got back the world was upside down. She kinda had an air like, 'It's my time.' I thought we were going to hit the ground running and get back to things being the way they were."
In a second clip, Tiny, who did not speak much in the first part of the episode, seemed to take offense to her husband's perspective on her newfound voice.
"Once I got on my own two feet, I felt like I should have a voice too," Tiny said, "and that voice, it was a little different than what he was used too. And that to me is what caused the issue. It wasn't because I was being outlandishly disrespectful."
T.I. attempted to interject, but his wife wasn't having it.
— Tameka 'Tiny' Harris reports $750k worth of jewels stolen from Lambo including wedding ring from TI
"If you recall," she continued, "you could not move, you could not go anywhere. I was still in the house [because] I was still on probation doing all the things, but because I had a voice that was not so timid; to me this is my outlook on it."
"This is her perspective," host Jada Pinkett-Smith said as T.I. continued trying to interrupt.
"He felt like 'this is not the woman I left," Tiny said, "'this is not the woman I wanted. If I tell her this she's gonna listen and she's going to do it the way I want her to do it. He went and found somebody where he could be like 'hey, don't move. Do that,' and I was not her."
— 'Family Hustle' trailer reveals T.I. and Tiny living in separate homes
In 2018, footage leaked online appeared to show the once self-proclaimed "King of the South," cheating on Tiny. The couple addressed the video on their show The Family Hustle.
The dramatic episode will air Monday on Facebook Watch.
The post T.I. and Tiny discuss prison in part 2 of Red Table Talk appeared first on theGrio.
from theGrio https://ift.tt/33soK8Q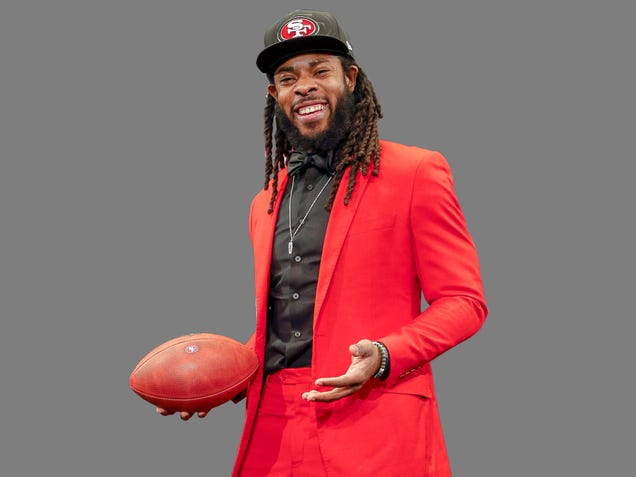 Richard Sherman was already Seattle Seahawks Super Bowl superstar but now the NFL baller is a superhero for young students who've had trouble paying for meals at school.

from The Root https://ift.tt/2R2RxOJ
After almost a year-long battle, the Alabama Supreme Court proved that even with the presence of Black Lives Matter, a former Black President, and an elevated amount of Black excellence and achievement in this country, the South still has a long way to go.
On Wednesday, a ruling was passed that would keep Birmingham, which is predominately Black, from revising or removing any of the Confederate monuments in the city. According to ABC News, the ruling concluded that the city violated the 2017 Alabama Memorial Preservation Act.
The state sued Birmingham for placing wooden plywood panels that blocked the inscriptions on a 52-foot tall obelisk praising the heroism of Confederate veterans.
Knowing the history of racial violence during the Civil Rights Movement in Birmingham, the presence of the monument has made some in the community more than uncomfortable.
ABC News reported that when the state initially sued, a Jefferson County Circuit Court judge ruled in favor of Birmingham, deciding that the Alabama law outlawing relocating, removing, changing or renaming buildings, streets, and memorials that had been in place for more than 40 years, actually violated free speech rights.
READ MORE: Supreme Court ruling worries blacks in Shelby County, Alabama
The Alabama Supreme Court decision now upholds the original law and reversed the decision that was made in January.
In a statement obtained by The Hill, a spokesperson for the city expressed their disappointment with the justices' decision.
"This ruling appears to be less about the rule of law and more about politics," Rick Journey, director of communications in Birmingham's office of public information said.
In addition to Birmingham having to remove the adjustments made on the monument, the city has also been fined $25,000.
According to The Hill, Alabama Attorney General Steve Marshall, who had called for the repeal of the circuit judge's decision, said the state supreme court made the "correct conclusion."
"The Supreme Court's ruling is a victory for the Alabama law which seeks to protect historical monuments," Marshall said in a statement.
READ MORE: Judge rules confederate statue behind Charlottesville rally to remain standing
"The City of Birmingham acted unlawfully when it erected barriers to obstruct the view of the 114-year-old Confederate Soldiers and Sailors Monument in Linn Park."
Grio fam, what do you think? Should the monument remain out in the open or do the citizens of Birmingham have the right to obstruct the view? Sound off below.
The post Alabama Supreme Court ruled Birmingham cannot move nor change Confederate monuments appeared first on theGrio.
from theGrio https://ift.tt/2L5IUPK
Democratic presidential hopeful Pete Buttigieg may have gotten himself in some hot water with Black voters after claiming that his experience as a gay man helps him relate to the Black community.
Buttigieg made his controversial comments during the most recent presidential debate where he admitted that he did not have to endure discrimination because of his skin, but he could relate to Black voters in another way.
"While I do not have the experience of ever having been discriminated against because of the color of my skin," Buttigieg began, "I do have the experience of sometimes feeling like a stranger in my own country, turning on the news and seeing my own rights come up for debate, and seeing my rights expanded by a coalition of people like me and people not at all like me."
— Probe of police shooting could revive scrutiny of Pete Buttigieg
"I welcome the challenge of connecting with Black voters in America who don't yet know me."

Mayor Pete Buttigieg responds to Sen. Kamala Harris's question on "where he's been, and what he's going to do" for the African American community. pic.twitter.com/f30B2ltOnM

— Pod Save America (@PodSaveAmerica) November 21, 2019

There was sharp criticism almost immediately following his comments, including a critique from Sen. Kamala Harris, who called his comments "not productive" and "naive."
The Indiana mayor has not been hugely favored among Black voters despite his recent lead in Iowa polls and New Hampshire polls. According to the Washington Post, he trails badly in South Carolina, the first primary state with a sizable African American population with less than 1 percent support among black Democrats there.
— Pete Buttigieg's presidential campaign used Kenyan photo to promote Douglass Plan for Black America
Buttigieg is also not very popular among Black voters in his own constituency as mayor of South Bend, Ind. Earlier this year, Buttigieg's concern for the Black community came into question following the police-involved killing of, Eric Logan, a Black man, as it had been revealed that Black community members had previously complained about the officer-involved, Ryan O'Neill, for whom Buttigieg had not been quick to discipline.
Oliver Davis, a black council member in South Bend, said he did not agree with Buttigieg's comparison.
"When you see me, you would know that I'm African American from day one," Davis said. "When someone is gay or a lesbian, unless they tell or they are seen in certain situations, then no one is going to know that. They are able to build their résumés and build their careers."
According to the Washington Post, Rev. Al Sharpton, who has been a supporter of Buttigieg claiming him to be misunderstood, said that the young mayor has a long way to go.
2020 Presidential candidate Mayor Pete Buttigieg has been facing backlash recently because of his past remarks on black youth and education. I am sharing my thoughts on his statement on #MSNBCLive w/ Katy Turr. pic.twitter.com/tPI5DbtQs9

— Reverend Al Sharpton (@TheRevAl) November 27, 2019
"I think Kamala had a point, and I understood what she was saying," Sharpton said. "He's evolving. Do I think he's where he needs to be? No."
Rev. William Barber II, minister of the Greenleaf Christian Church in Goldsboro, N.C, told the Washington Post that he believed it should not be about who has been discriminated the most, but about dealing with the issues.
"Let's not get caught up in who understands discrimination the most," Barber said. "Let's deal with the real issue, which is that the same entities that are against gay folks are the same entities who are against black folks and that we ought to be united in fighting discrimination in any form it arises."
The post Buttigieg says being gay allows him to relate to Black voters appeared first on theGrio.
from theGrio https://ift.tt/2QZbKFf
Almost eight months after Nipsey Hussle's tragic death, his legacy as an entrepreneur and rapper is being continued in a most surprising way with a pop-up shop in New York City.
According to Billboard, Hussle's The Marathon Clothing (TMC) store will be selling exclusive merchandise to East-Coast fans during the three-day pop up at Live Nation's Shop Nation location in New York City. Starting from Nov. 29 to December 1, Black Friday shoppers will be able to choose from Christmas sweaters, bomber jackets, TMC sweatsuits and more for their favorite man, woman, or child.
The Instagram post announcing the venture also promises that a few special guests will be stopping through during the weekend opening.
Hussle was gunned down in Los Angeles in March. Alleged shooter Eric Holder was arrested and charged in his death. Thousands of people bought tickets to his public memorial service that was held at the Staples Center, which was followed by an almost 30-mile funeral procession through South L.A. The rapper left behind two children, Emani and Kross Ashegdom.
READ MORE: Nipsey Hussle 'The Marathon Don't Stop' biography in the works
Earlier this month, 11-year-old Emani, celebrated her first birthday without her father. Her aunt, Samantha Smith, who is Hussle's sister and Emani's legal guardian, made sure her niece felt all the love and support she needed.
"Emani ain't gon know the streets gotta keep her close to me.." Happy 11th Birthday to my Warrior princess," Smith wrote in an Instagram post.
READ MORE: Nipsey Hussle's family wants to celebrate Birthday in Private
"You are a strong courageous powerful fearless Leader with a bright Soul and an insightful Mind. I love you endlessly and am here to celebrate life with you every step of the way!!
Actress Lauren London, who was Hussle's long-term partner and shared a son with him, also sent birthday love to Emani by sharing a sweet picture of her and Kross, calling them her favorite "little beings."
READ MORE: OPINION: Tekashi 6ix9ine is a five-part lesson in the problematic reality of modern-day hip-hop
Earlier this month, the late rapper was posthumously nominated for the Best Rap Performance, Best Rap/Sung Performance and Best Rap Song at the 2020 Grammy Awards with songs, "Higher" where he was featured with DJ Khaled and John Legend, which is up for Best Rap/Sung Performance. He was also nominated for "Racks in The Middle" featuring Roddy Ricch and Hit-Boy in the categories Best Rap Performance and Best Rap Song.
The post Black Friday Special: Nipsey Hussle's Marathon Clothing store opens in New York City with exclusive merchandise appeared first on theGrio.
from theGrio https://ift.tt/34zY07H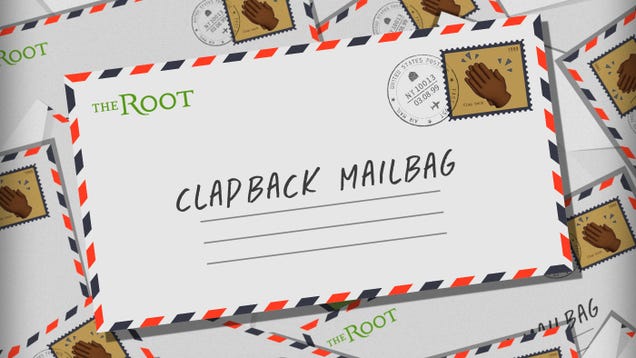 I don't know if you heard about it, but I wrote something pretty controversial this week.
from The Root https://ift.tt/2smFaCL
On a day when families are supposed to come together and celebrate gratitude, UFC fighter Walter Harris is unfortunately dealing with an incredible loss.
According to CBS News, the Department of Forensic Sciences in Alabama confirmed on Monday that the human remains found in a wooded area in Macon County are that of Harris' 19-year old stepdaughter, Aniah Blanchard. The young woman had been missing for several weeks.
Harris finally took to Instagram to publicly express his thoughts about the confirmation of Blanchard's passing.
"My sweet baby girl… I just wanna thank you for helping me change my life for the better… For teaching me how to be a man and a better father! For being my biggest fan win, lose, or draw! For always knowing what to say to put a smile on my face and lift me up when I was down and wanted to give up," he wrote.
READ MORE: UFC star turns to public for help finding missing 19-year-old stepdaughter
"This pain is unbearable… I know you want me to be strong but it so hard baby it so hard. I'm gonna find a way I promise you I will. Right now nothing makes sense and I'm so lost. I just want you back. I hope I made you proud… I'm gonna keep going daddy just needs time. I love you so much."
Blanchard was last heard from on Oct. 23 in Auburn, Ala. Walter Harris used his platform as a UFC fighter to bring further awareness to her disappearance by using social media and the hashtag #FindAniah.
CBS reports that blood was found in Blanchard's car and the case has now been labeled a homicide investigation; three men are now in custody in connection with the case, but authorities have yet to determine a cause and manner of death.
READ MORE: Suspect arrested in kidnapping of UFC fighter's stepdaughter
At the convenience store where Blanchard was last seen, a witness told investigators that 29-year-old Ibraheem Yazeed, who is in custody, forced the teen into her car. He is being charged with kidnapping and is currently being held without bond.
Our thoughts remain with the Harris and Blanchard families during this difficult time.
The post UFC fighter Walt Harris celebrates stepdaughter in touching IG post appeared first on theGrio.
from theGrio https://ift.tt/2q8qzKE
Black Faith
Who are you?

-

Ever since I saw the first preview of the movie, Overcomer, I wanted to see it. I was ready. Pumped. The release month was etched in my mind. When the time...

4 years ago
Black Fashion
Cover Editorial Preview 9

-

Guess who our New Black Beauty Magazine Cover Model Is? Stay tuned to find out! Photo: Weldon Bond | www.weldonbond.com (ig: @weldonbond) Cover Model: ? ...

3 months ago
Black Travel
Black Music Festivals in 2023

-

2023 promises to be a big year for black music with a variety of festivals featuring some of the biggest names in the industry. What were some of your favo...

9 months ago
Black Notes
RV tire blowout part 4 – final

-

Recap – We had a major tire blowout on I-75 in Florida on our way back to Georgia. I spent the night at Camping World's parking lot. Drove back to Georgia....

1 year ago

What We're Reading | 2021 Staff Favorites

-

2021 is coming to a close. We laughed, we cried, and we read through the chaos of living through another year of the pandemic. In honor of another amazing ...

1 year ago
In the ever-evolving tapestry of fashion, there are threads that weave a story richer than what meets the eye. This narrative is about the v...
Most of the time when a comedian calls out a heckler or someone just being disruptive in the audience it leads to laugh, maybe some applaus...

In a world where Black lesbians characters are both limited and limiting, Jerrie Johnson and her portrayal of tech–star Tye in Amazon Prim...